In Memoriam: L. Jim Sundby
L. James Sundby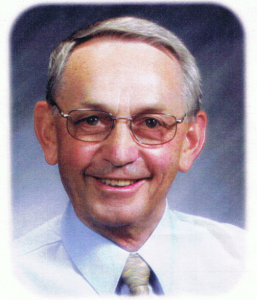 L. James Sundby
May 05, 1941- February 19, 2015
James Sundby, 73, of East Grand Forks, MN, passed away Thursday morning, February 19, 2015 at Altru Hospital in Grand Forks, ND with his family by his side.
L. James Sundby was born May 05, 1941 in Fork Township, Marhsall County, MN, the son of Bill and Lillian (Heddan) Sundby.  He attended country school and graduated from Argyle High School in 1959.  James graduated from UND with a Bachelor Science Degree in Education.
On September 4, 1964, he was united in married to Maureen Iverson of Petersburg, ND.  THey made their home in Pipestone, MN for six years where they both taught school.  They moved to Stephen, MN where he farmed and taught school in Warren and also substitute taught for area schools.
In 1980, they moved to Karlstad, MN where he was administrator for Heritage Christian School for fourteen years.
James and Maureen also live in Grand Forks and Alvarado, MN before moving to East Grand Forks in 2006.  He farmed until 2010.  He also mowed country ditches and CRP acreage with his sons for many years.
He was Lay Minister since he was 17 years old and he taught and preached through out the region.  Jim loved to study and teach Bible Prophecy and current events.
Jim was a member of Christ the King Free Lutheran Church of East Grand Forks, MN.
Left to mourn his passing are his wife, Maureen; two sons, Jonathon (Melanie) Sundby of East Grand Forks, MN and Jeremy Sundby of Argyle, MN; free grandchildren, Josiah, Isaac and Leah Rose; two sister's Janet LaBine of argyle, MN and Judith (Dwight) Flaten of Karlstad, MN; and many nieces and nephews.
He was presided in death by his parents, Bill and Lillian Sundby and two brothers-in-law, Duane Swanson and Wallace LaBine.
A funeral service was held for Mr. Sundby at Heritage Christian School on Sunday, February 22, 2015 in Karlstad, MN.  There were over 400 people in attendance.  Rev. Sam Wellumson officiated.
—DuBore Funeral Home