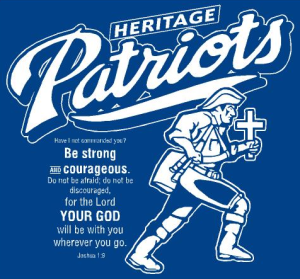 Dear Heritage Families,
Here is a run-down of March activities:
**           The YLC Speech Meet will now be at 8:30 on Wednesday, March 11th instead of this week.  The Speech Meet will be at Resurrection Church in Karlstad.  You are welcome to attend and encourage the students.
**           Buena Vista Ski Day– Friday, March 6th  See additional information in the envelope. Information (forms and payment) must be sent in no later than Thursday morning.  
Download and print at home forms: Heritage Buena Vista Ski 2015
**           Class Pictures-Will now be on Tuesday, March 17th  Please fill out form from envelope and send in with payment asap.
Please turn in your ticket information forms with payments by Thursday, March 5th.  We encourage you to ask friends and family to join us for this fun evening.  There will be some students (probably Mrs. Steien's students) who will be asked to help serve.  If you are asked to serve you will not need to pay.
**           Wednesday, March 18th– State Convention Pictures (OLC) will be taken right away in the morning.  Boys should have a white colored dress shirt and a tie with black dress pants and shoes.  They should have a suit coat if they are singing/playing in a group other than large ensemble.  Girls should have a black skirt, white colored shirt (for choir), a black short sleeved shirt to wear underneath a shirt that we will provide and black dress shoes.
**           Friday, March 20th– End of the Quarter
**           Monday, March 23rd-Friday, March 27th– Stanford Testing   This testing will mainly be done in the morning on these days.
**           The Fellowship Supper/Pie Auction date has been changed to Friday, April 17th due to a scheduling conflict.